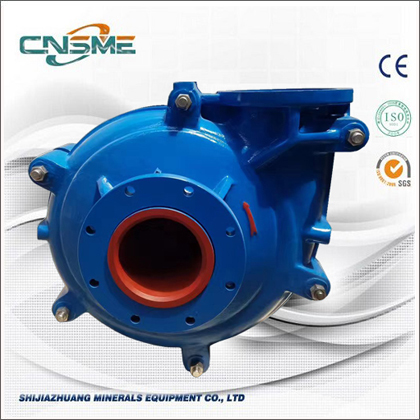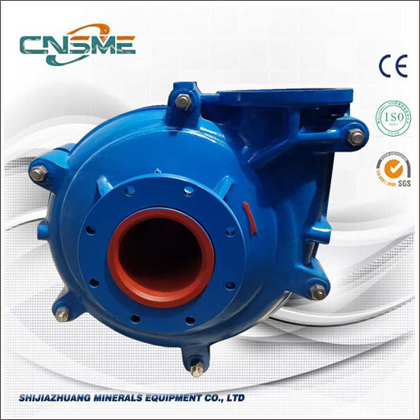 Varying fluid levels and changing slurry consistencies and mineral types can significantly impact the performance and wear life of a pump, transforming what should be a reliable, low-maintenance piece of equipment into something that not only demands significant time to repair but also has a negative impact on the bottom line due to part replacements and production downtime.
Issues commonly affecting submersible pumps include moisture intrusion into critical internal electrical or lubricated components, abrasive wear of wetted components, impellers clogging due to particle size of slurry fluid composition, and insufficient slurry feed flows that causes overheating and cavitation. This article explores the root causes of these problems and how different features allow the heavy-duty CNSME ZJQ submersible slurry pump to provide reliable dewatering in almost any application.
SM, SH, SHR series slurry pump is a type of horizontal CNSME pump. Slurry transportation is at the heart of a successful mine site operation, making it crucial for your pumping equipment to be up to the task. SM, SH, SHR series CNSME pumps also provide a complete selection for most duties in the mill, from the cyclone feeds to regrind, flotation and tailings.
A wide variety of impellers and shaft seals provide a perfect fit for a wide range of applications. The pump provides excellent wear life while maintaining efficiency during the wear cycle providing the best total operating cost. It offers extended wear life, reduced maintenance, outstanding availability, and high-performance pumping across mining, chemical, and industrial applications. Designed to offer high performance, reliability, and low total cost of the owner, our CNSME pump replaced will solve your slurry problems and improve your slurry transportation process and save you more operating costs.