● Material: Natural Rubber R55
● Color: Black
● Use: For Rubber Slurry Pump
● Application: For Acidic Slurry
● Impeller: 5-Vanes Open
● Feature: Corrosive Resistant
● Part Code: E4147R55
Description: 
The above-shown impeller is rubber lined slurry pump impeller part number(P/N) E4147R55 and is for slurry pump SHR/100D (4 inches) and SHR/100E (4 inches)
Besides material R55, we have other options like R26, R33 available. The prices are the same and are very reasonable. The rubber impeller is interchangeable with a hard metal one, that is to say, if you are using a slurry pump with this rubber impeller, you can change it to a metal impeller without any dimension deviations.
When buying a centrifugal pump, we always look for pumps with high efficiency, minimal maintenance, and good reliability. One must always consider all these factors, however, one thing that people forget to look at is selecting the right impeller style for your centrifugal pump.
Closed impellers are the most commonly used impellers in the industry since they can deal with volatile and explosive fluids. The closed impeller is initially really efficient, but with time, loses its efficiency as the clearance of the wear ring increases, whereas the efficiency of an open impeller can be maintained through clearance adjustment.
Specifications:
| | |
| --- | --- |
| Natural Rubber R55 | Standard |
| Hardness(Shore A) | 52±3 |
| 300% Stretching Strength(MPa) | ≥4 |
| Tensile Strength(MPa) | ≥21 |
| Elongation at Break(%) | ≥500 |
| Tensile Set at Break(%) | ≤25 |
| Rubber to Metal Bonding Pull Strength(MPa) | ≥5 |
| Akron Abrasion cm3/1.61km | ≤0.08 |
| Acid & Alkali Resistant PH Value(Liquid) | 3-12≤65℃ |
SME orders of Rubber Pump Spare Parts: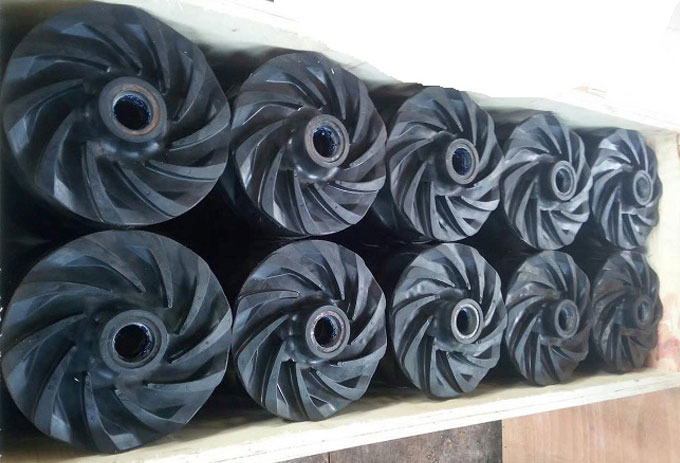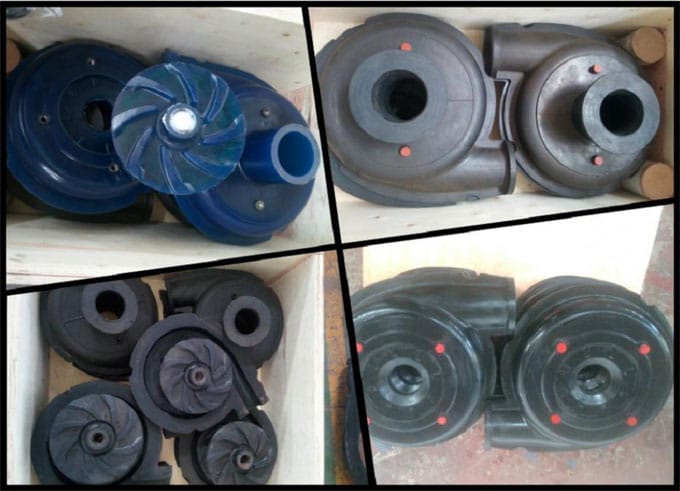 Tag: spare parts for pumps, slurry pump spare parts