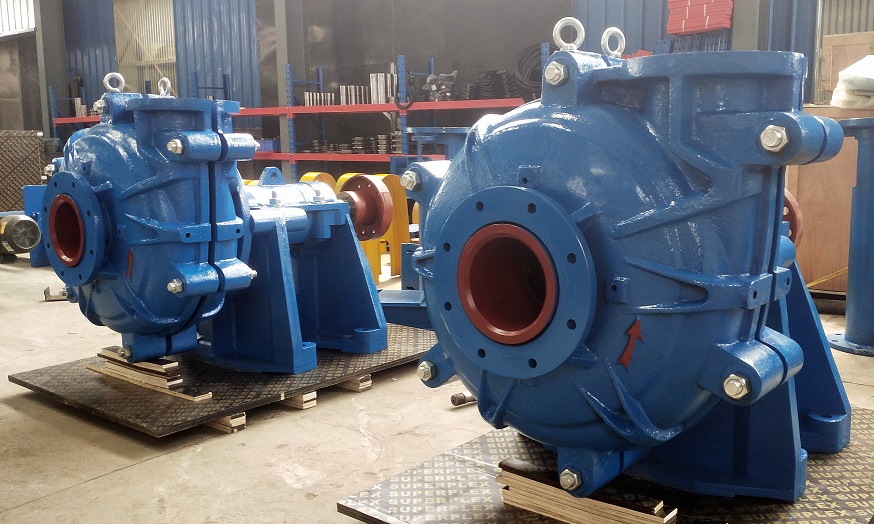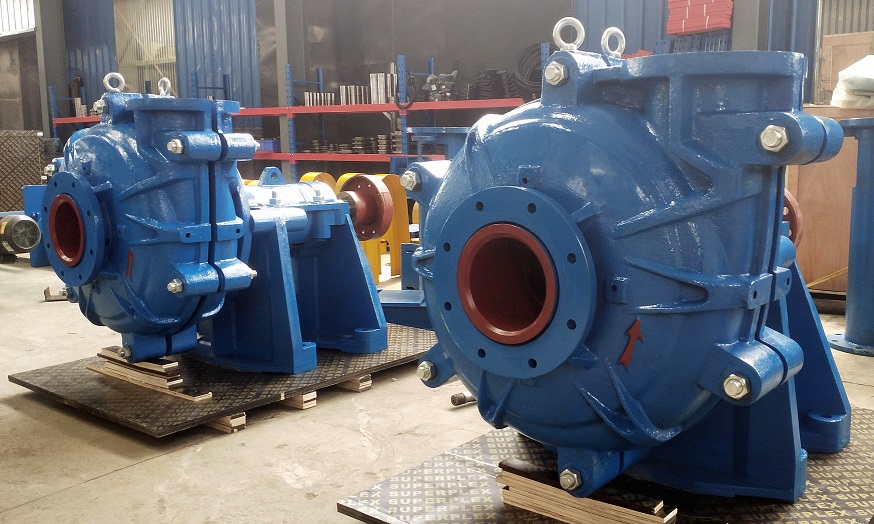 Two units of gland sealed slurry pumps, model 8/6F-AH installed with 6-vane (F6058A05) impellers will be shipped to our final customer located in the USA, which are directly coupled by 6P (1780rpm) 160kW WEG elec. motors, regulated by VSD.
All end suction centrifugal Slurry Pumps normally have a shaft passing through the pump casing on the bearing side of the pump. All such pumps hence require a seal to seal the shaft. Packed gland seals have been traditionally used for many years and with proper care and attention can lead to a low cost and reliable sealing solution.
The packing is housed in a Stuffing Box at the back of the pump casing. The shaft is normally protected with a sleeve. The sleeve can be made from wear resistant materials to prolong life and also protect the shaft. With water pumps, the pumped fluid can be used to cool and lubricate the packing running on the shaft sleeve. Slurry pumps have particles which would wear out a gland and lead to very short life. It is normal practice to inject clean sealing liquid (generally water) into the gland to flush solid particles away and also to cool and lubricate the gland.
For gland sealed pumps, check gland water is available and that it is of sufficient quantity and at the correct pressure. Gland water pressure should be approximately 35 kPa above the pump discharge pressure. Gland water pressure should generally not be higher than 200 kPa above the pump discharge pressure, otherwise reduced gland life could result.
Slacken off gland and adjust it so that a small flow is obtained along the shaft.
※ ANY ADJUSTMENT OF THE GLAND SHOULD ONLY BE CARRIED OUT WHILE THE PUMP IS STOPPED TO AVOID POTENTIAL INJURY FROM ROTATING PARTS.